4 Digital Marketing Strategies for Restaurants in 2021
January 01, 2021
There is perhaps no small business category where the competition is more fierce than the restaurant business. The competitors are endless, consumer tastes are complicated, trends are quick-changing, and customer feedback is KING. Creating a unique, compelling brand which separates you from the competition is absolutely necessary to bring traffic through the door. Having delicious food is obviously important, but just as important is implementing strategic digital marketing through social media and the internet. 2020 proved the importance of having a strong online presence for small businesses. Start 2021 the right way by embracing proven digital strategies for your restaurant!
Below we've listed 4 digital marketing strategies that can help you increase foot traffic, drive up sales, and get noticed in your communities!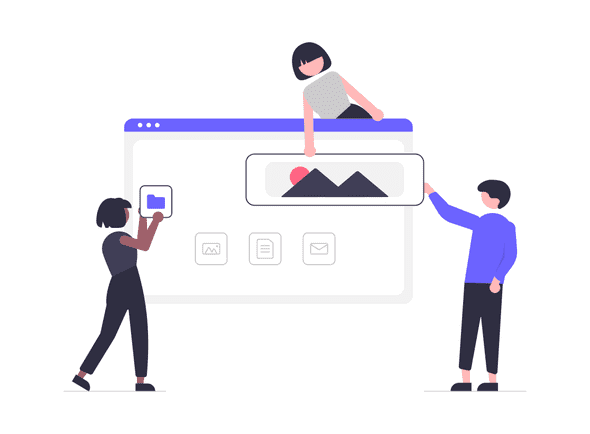 Become a Foodie
Humans are visual creatures. According to the Social Science Research Network, 65% of us are visual learners. Wordy descriptions only go so far, most of us process information based off what we see. For that reason, one of the top ways you can market your restaurant is by taking high-quality, close-up photos of your food. Spreading this visual content around your website and social media platforms is guaranteed to draw hungry eyes.
Instagram, for example, has 400 million+ posts with the hashtag 'food' and more than 1.5 million+ posts with the hashtag 'finedining'. The reason for these insanely high numbers? People like looking at food!
Restaurant owners need to tap into this trend! Create an IG account for your business and begin sharing trendy pics of your food and menu items! Once your account and photos reach the right demographic (through careful usage of hashtags and targeted ads), the power of sharing and commenting will spread your content like wildfire. This is one of the top ways to garner interest for your restaurant!
In addition to posting pictures of your fantastic food, consider using social media to do even more like celebrating your staff, and sharing events at your restaurant.
Geo targeted ads
Although it's common for folks to drive across cities and sometimes even state lines for a popular bite to eat, the vast majority of customers are looking for tasty, good food close to home. You can take advantage of geo-targeted ads. These ads help you save money, by only targeting consumers in precise locations. You can filter down your ads to cities, neighborhoods, and even zipcodes.
By eliminating the possibility of reaching non-relevant consumers, and getting rid of non-relevant clicks, you can save significant costs!
The benefits of honing your ads to specific geo-target markets can yield incredible benefits, including a quicker return on investment given the close proximity of those seeing your ads!
Incentivize Online reviews
The importance of online reviews cannot be overstated. It's rare for any person nowadays to walk into a restaurant they never visited before without taking a look at online reviews first. In fact, even if you were to just search for directions to a new restaurant, you would immediately see its Google reviews on the same page.
Unfortunately, most people tend to post about their bad experiences in a restaurant rather than their good ones. This is why restaurant owners need to be proactive and engaging and request customers to rate their experiences on popular review sites. According to Brightlocal, 76% of those who are asked to leave reviews go on to do so. So, you have to ask!
Gathering a storm-load of reviews is not enough however. It is equally important to engage with customer feedback online. Be sure to reply to negative ones; offering apologies and ensuring that the business will address the shortcoming goes a long way and builds credibility. Thanking those that left positive reviews and inviting them back is also an effective approach to gain repeat customers and build brand loyalty.
But be mindful! Some platforms have policies outlawing conflicts of interest and payment for or solicitation of reviews.
Online Menus
This is quite possibly the simplest step any restaurant owner can take. Post a high-quality, easy to read menu containing all your food items that is accurate and thorough. Consumers love to research what kind of food you serve before making a first time visit, so make their lives easier by having it readily available on your website. An additional nice-to-have option is a linked description to each food item on your menu. This puts customers minds at ease knowing what they can expect before they come into your restaurant.
If you don't have a menu available for customers on your website, your other marketing strategies will not be as effective! Customers like ease and convenience if they do not receive it, they'll simply go elsewhere.
Chrono Group specializes in creating highly visible and aesthetic websites, and designing digital social media targeted advertising campaigns! We can help your small business embrace the digital transformation to reach consumers like never before.
Reach out for a free consultation!
---